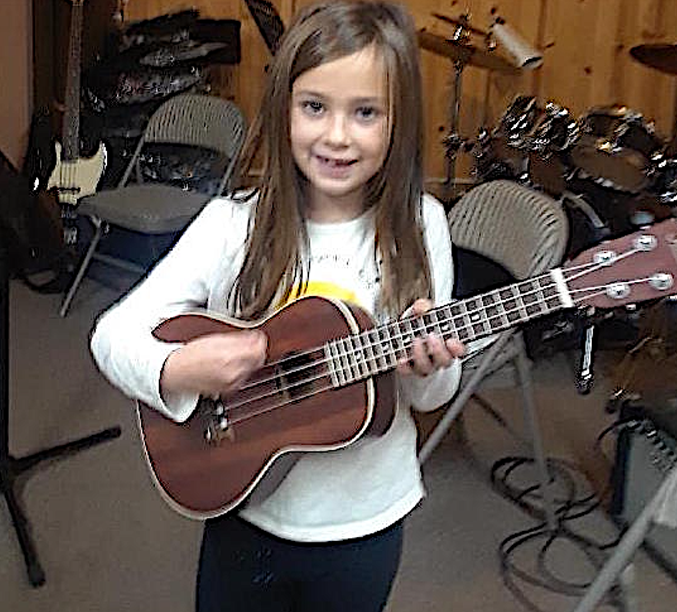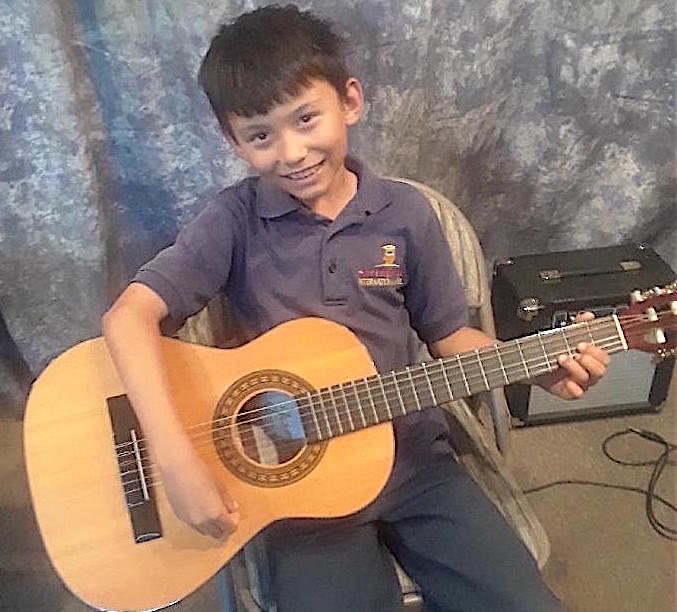 Music Lessons for Kids
It's A Great Idea & You Can't Start Too Early!
For parents considering getting their children into music lessons, the process can be overwhelming:
  "What age should they start?"
   "What instrument should they play?"
   "How do we find an instructor for our child?"
"The best time to enroll your child in a music program is when they're interested," says 5 Star School for Music founder and 30-year instructor Mark Wilson. "From my experience as an instructor, I've been successful working with students as young as four years old."
Little People Have
Big "Feelings"
Listen, and respect your child in the decision-making process concerning whether they'd like to take music lessons, and if so, which instrument they would like to learn to play. Remember, just because your child is a small person doesn't mean that they don't have big feelings.
A Nice Gift to Give Your Child
Parents who support their children's musical endeavors are providing the opportunity for creativity, self-expression and achievement. This could be one of the best gifts you could give your child.
Studies have shown that music education is beneficial for your child's brain. It can enhance language and spatial skills and help to prepare your child for learning other subjects in school like mathematics, spelling and English.
For many students, the study of music is a lifetime friend. This is why it's so important to acknowledge your child's feelings when choosing an instrument they would like  to play.
Do's & Don'ts for Parents
Parents shouldn't threaten to discontinue their child's lessons because they aren't producing the results that meet the parent's standards. If your child enjoys their music lessons as well as playing an instrument, they're getting many benefits by simply playing and experiencing music.
You want want this learning experience to be a positive experience. And by giving them room to grow on their own terms, they may just surprise you by blossoming into a full-fledge muscian!
Don't forget this is your child's experience. It's healthy for a child to have a hobby that's theirs. Like adults, children need an outlet too! The pace in the Bay Area can be stressful anyway and with all the demands and changes in these current times, children are experiencing stress and uncertainty as well. Music is a wonderful distraction and a creative therapy.
Do give your child the gift of some space and the opportunity to experience music at their own rate and interpretation.
Do offer support and encouragement. A parent's support is always the key element in the child's experience and success with their music study. Parental attitude, support and involvement are important factors in a child's ability to successfully learn to play and enjoy music.
Benefits of Learning Music:
Boost brain power
Problem solving
Teamwork
Goal setting
Self-expression
Coordination
Memory skills
 Self-esteem
 It's Fun – never underestimate the value of your child having fun!