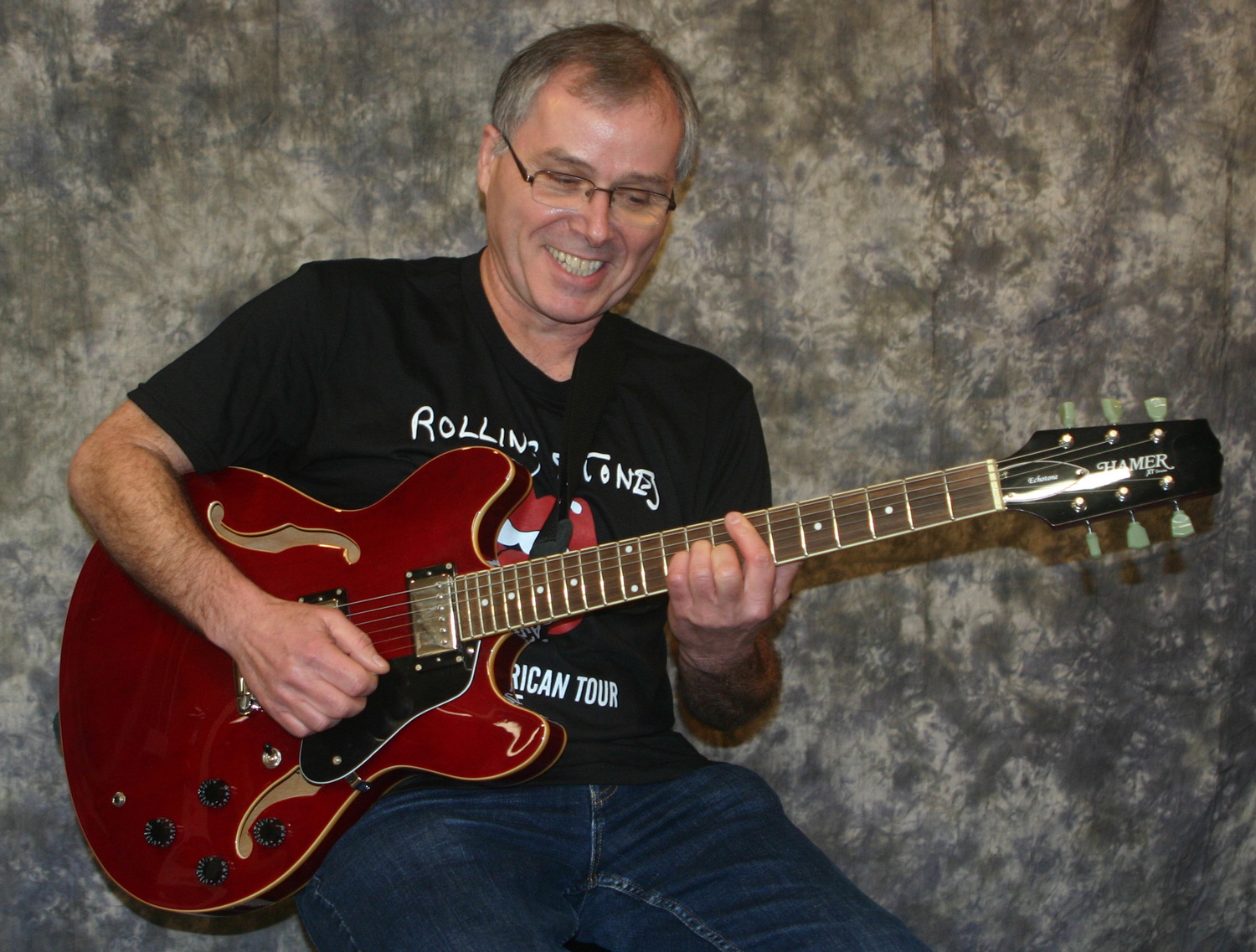 Meet Mark Wilson
5 Star School for Music Founder/Instructor
Offers 

Guitar, Bass Guitar, 

Chapman Stick, Ukulele & 

Drums Lessons

 
5 Star School for Music founder Mark Wilson is an instructor, author, recording artist and performer. He's taught music for more than 30 years. "During this period, I created an efficient, productive and affordable music lesson system I call the 5 Star Method, that accelerates the learning progress for all students," says Mark. "I developed the 5 Star Method for guitar, bass, ukulele, drums, vocals and the Chapman Stick."
The 5 Star Music Method was designed with ease-of-use in mind — ideal for instructing students of all levels, from beginners to advanced. The 5 Star Music Method instructional material consists of 20 books and play-along audios.
"Our music school offers a wide variety of highly-attractive opportunities for students of all ages and levels," Mark proudly states. "These range from private music instruction — in my opinion, one-on-one instruction has become a lost art form — to group music workshops, even recording in our studio, plus live performances."
One of Mark's more popular music instructional books, "Blue Grooves," has been picked up by Truefire, a major music publisher. TrueFire has collaborated with 600+ top educators to produce what Guitar Player Magazine calls "the planet's largest and most comprehensive selection of online guitar and video lessons." 5 Star's music program — books and play-along audios — has been reviewed by Guitar World Magazine. They said, "Bravo, 5 Star Music! This is a Four-Star teaching program!"
Many of Mark's students have gone on to do quite well in the music world: one was awarded a $100,000 cash prize on a TV talent show, a few are now college music professors and others have landed jobs with Bill Graham/Live Nation Productions, and are recording engineers.
 Mark's favorite style of music to play is the Blues. He says, "I love the Blues because it's the most flexible, expressive, and widely used song form in music. I also enjoy playing Motown, Classic Rock, Funk, Jazz, Classical and Country."
Hobby-wise, Mark enjoys writing and recording music, hiking and doing volunteer work.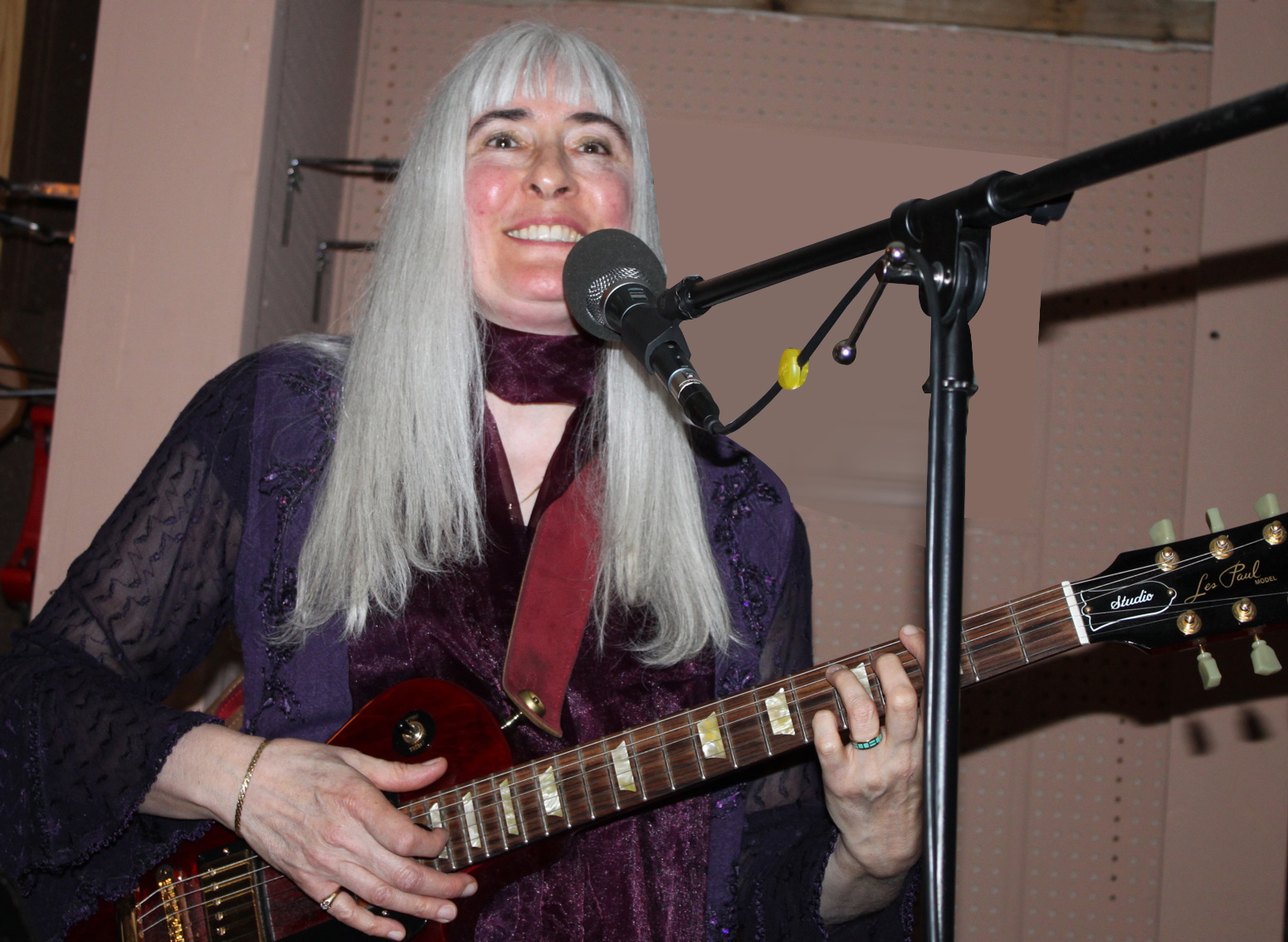 ,Meet Karen Ruth
5 Star School for Music Instructor
Offers ONLINE Private Lessons ONLY for Voice, Guitar, Bass & Ukulele 
Karen has been an invaluable teaching presence at 5 Star School for Music for more than 15 years. Fellow teacher and school founder Mark Wilson feels blessed by Karen's self-driven dedication to all of her students since day one. Karen says, "I've always felt it's important to provide all of my students with a long-lasting commitment to their musical growth."
Karen graduated with a Bachelor of Arts degree from a teaching school in Massachusetts, where an important part of her curriculum included music. "I've been playing guitar since I was 12 and studied vocals in high school and college," says Karen. "I was involved in a great deal of individual and group singing, as well as singing in a duo while in college and performing at numerous churches."
Karen's singing lessons focus is on modern music, rather than the classical music taught at most other schools. "I also teach guitar," she says, "so it gives my students the opportunity to combine guitar and voice lessons."
Karen has been a major contributor to the award-winning teaching approach at 5 Star School for Music which provides an integrated exploration of music for all students. "We expose students to various instruments, such as guitar, bass, drums, and ukulele," Karen says, "and get great results for new students who are not sure where to start. We get a lot of positive feedback from students' parents."
The 5 Star School for Music learning method is relaxing and comfortable, yet structured with a gentle guidance that allows students to grow at their own pace. Karen is now offering her lessons online — through Skype or Facetime .
Karen has gotten great feedback from students who've taken her online classes and says, "Online teaching is still very interactive, and students can enjoy lessons from the comfort of their home. Without the drive-time — no hassles or stress with traffic — so it's been easier for some students to fit music lessons into their busy schedules." 
Karen teaches ONLINE ONLY, one-on-one private lessons for voice, guitar, bass, and ukulele. She's currently offering a free 30-minute class to see if on-line lessons work for new students. Karen's favorite styles of music to play are Pop, R&B and Bluegrass. When not teaching or playing music, she enjoys astronomy, painting, drawing, hiking and biking.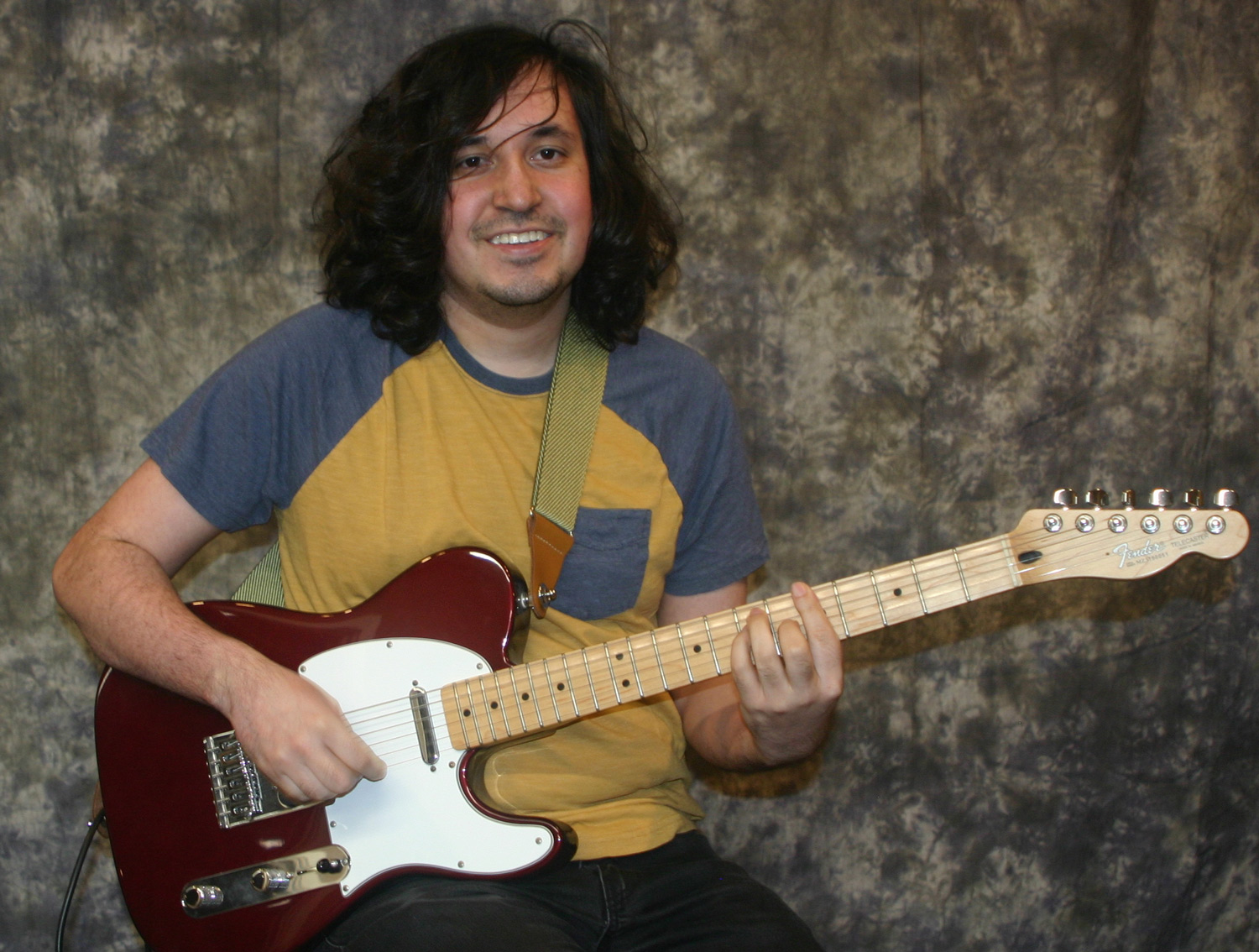 Meet Josh Gonzalez-Beban
5 Star School for Music Instructor
Offers Guitar, Bass, Ukulele, Drums/Percussion, Beginning Piano Lessons
Josh is a true musical veteran of Five Star School for Music and says he's loved every minute of it. Initially, Josh was a student of 5 Star's music director Mark Wilson for 10 years. As he gained more and more experience, Josh became a school workshop assistant and performer, before transitioning to teaching. Josh says, "I love teaching here because the school believes that music style is subjective, an individual experience and personal taste… and we never judge students on the music they like."
Josh has taught for eight years, and also has a formal musical schooling background, taking all the music production classes available at West Valley Community College and a year of music theory. More recently, Josh further added to his musical capabilities by studying modern music recording and sound engineering.
Josh brings a warm personality and gentle presence to the school. "I remember what it was like when I first started taking music classes," he says, "so I keep that in mind when teaching beginners. Students at any level can have their ups and down, and so I do my best to support them in their growth."
With his easy-going persona, Josh enjoys bonding with people through music and says, "I think my enthusiasm for music is something that resonates with students. Sunnyvale attracts people from many different countries and cultures. I enjoy adding people's favorite songs to the lessons, along with the fundamentals we teach with our course material."
Josh has played played in hard rock bands — and more — since his high school days. He says, "If a student is looking for someone well-versed in today's 'edgier' music, I feel at home teaching that style." Josh possesses a strong comprehension and command of music fundamentals and technique and says, "Great technique is learned through the right teacher which, leads to much faster and easier growth as a musician."
A versatile musician, Josh teaches guitar, bass guitar, drums, ukulele and beginning piano. His favorite music to play is hard rock. In his spare time, Josh likes playing video games and building and maintaining guitars, and admits, "I also enjoy getting up at un-Godly hours on the weekends to watch European fútbol!"
Meet Kevin Rollis
5 Star School for Music Instructor
Offers Guitar, Bass Guitar & Ukulele Lessons
Kevin is a fantastic resource for Five Star's students. He brings a great amount of professional band experience and expertise, which also includes songwriting and arranging. Known for his wit and quick to smile, Kevin says, "I think I'm easy for students to engage with because I like to have fun, especially with music. And with music, there is no right or wrong, just endless possibilities with myriad applications."
A former student of 5 Star's founder Mark Wilson, Kevin's been playing music for over 25 years, including upright bass for four years in his high school orchestra. Kevin is always also eager to share his knowledge with students on the performance aspect of music.
"There's a big difference between casually jamming with friends or a garage band and then playing a live gig," says Kevin. "I have years and years of live performance experience and can help students to become more aware of their stage presence. All musicians and bands put out a certain type of energy, and I believe it's important to be cognizant of that aspect."
Kevin has played guitar or bass in several bands that have been lucky enough to win awards, including Manchester School — voted best local band of 2007 by the readers of The Metro newspaper, and The Common Men, which ended up on a top-10, post-punk albums of 2016 in Brazil of all places! Currently, Kevin is playing bass in the band Casual Vibes. Their song, 'Saturday Night,' was noted in a British music magazine, Classic Rock UK's, as one of best of 2018. How cool is that?!
When asked what he likes best about teaching, Kevin says, "Seeing a student apply a technique or a riff I've taught them and play it well. I like to get students to the point where they can listen to the radio or Spotify and they can figure out how to play along by knowing scales and common patterns."
Kevin teaches guitar, bass and ukulele, and his favorite music style is Rock. When not teaching, Kevin enjoys gaming, hiking, reading, comedy and music — playing, writing and recording.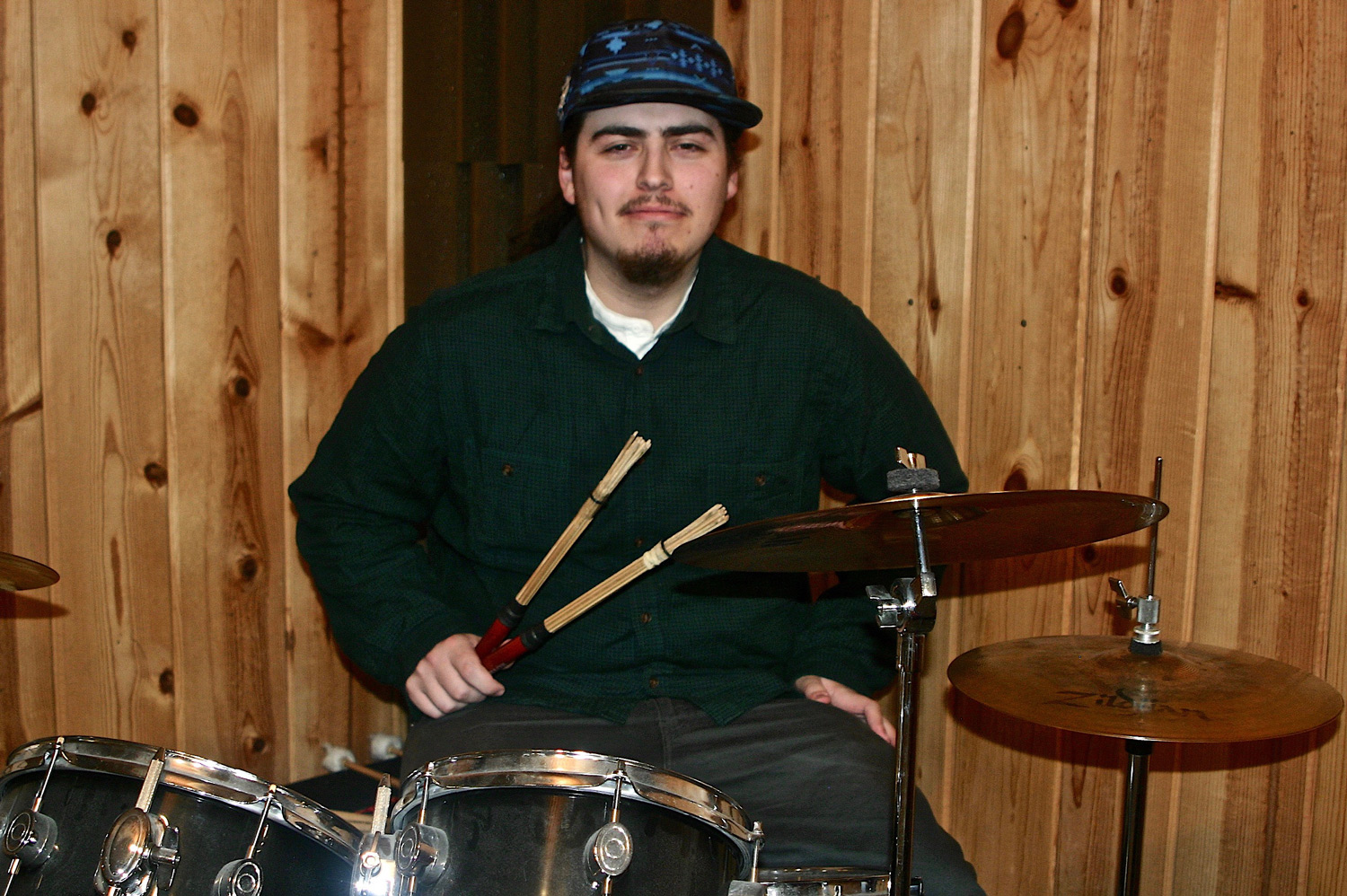 Meet Cole Davidson
5 Star School for Music Instructor
Offers Guitar, Bass Guitar, Ukulele, Drums/Percussion Lessons
Cole has been teaching music at 5 Star School of Music the last three years. Previously, he spent 12 years as a student at the school. As Cole's musicianship continued to improve and mature, he then gained invaluable experience assisting at 5 Star as a workshop teacher's assistant for three years. Cole also took a few teaching courses on the side.
"I really enjoy playing music and started thinking about teaching because people were telling me they thought I would be good at it," says Cole. "I wasn't 100 percent sure it was for me, but I thought I would try it because it might be a good experience to have. As it turns out I liked teaching music and students seemed to like my teaching methods; I learned these teaching methods when I was student at 5 star School of Music."
Cole points to his experiences as as a Boy Scout and feels those life lessons prepared him to be a music teacher. He says, "I was in the Boy Scouts for six years, and it taught me leadership and teamwork skills, as well as how to adapt and work with people from all walks of life. As you get older new Scouts come in every year and it's the older kids duty to help the younger kids grow."
Asked what he liked best about teaching music, Cole says, "Watching my students grow into being better musicians. I can relate to students of all ages. I like a lot of the things that both younger and older students like, and I'm also at an age where I am between a kid and an adult!"
As a versatile musician with diverse interests, Cole teaches guitar, bass guitar, ukulele and drums/percussion. "I was drawn to playing music because of the creativity and the freedom to create anything you can think of," Cole says. "I enjoy playing Classic Rock, but I like teaching anything that's fun."
Hobby-wise, Cole enjoys hanging out with his pets, playing video games and music, of course!